Quick Start to Soy Candles
Dive into the world of soy wax candles to get the right overview of the technique. All components are reviewed, describing their characteristics and properties. 


At the end of this guide you will be able to:


1. Choose the best ingredient according to you needs
2. Create your candles
3. Have the right foundation to delve into this fantastic hobby
What is included
This guide covers and explain briefly all the main components of a candle focusing on their main properties. A comprehensive overview to help you choose the right ingredients for your candles. Furthermore, how to calculate the exact amount of wax and fragrances to use and a recipe to start making it. BONUS: an editable pdf to write your recipes directly on your computer.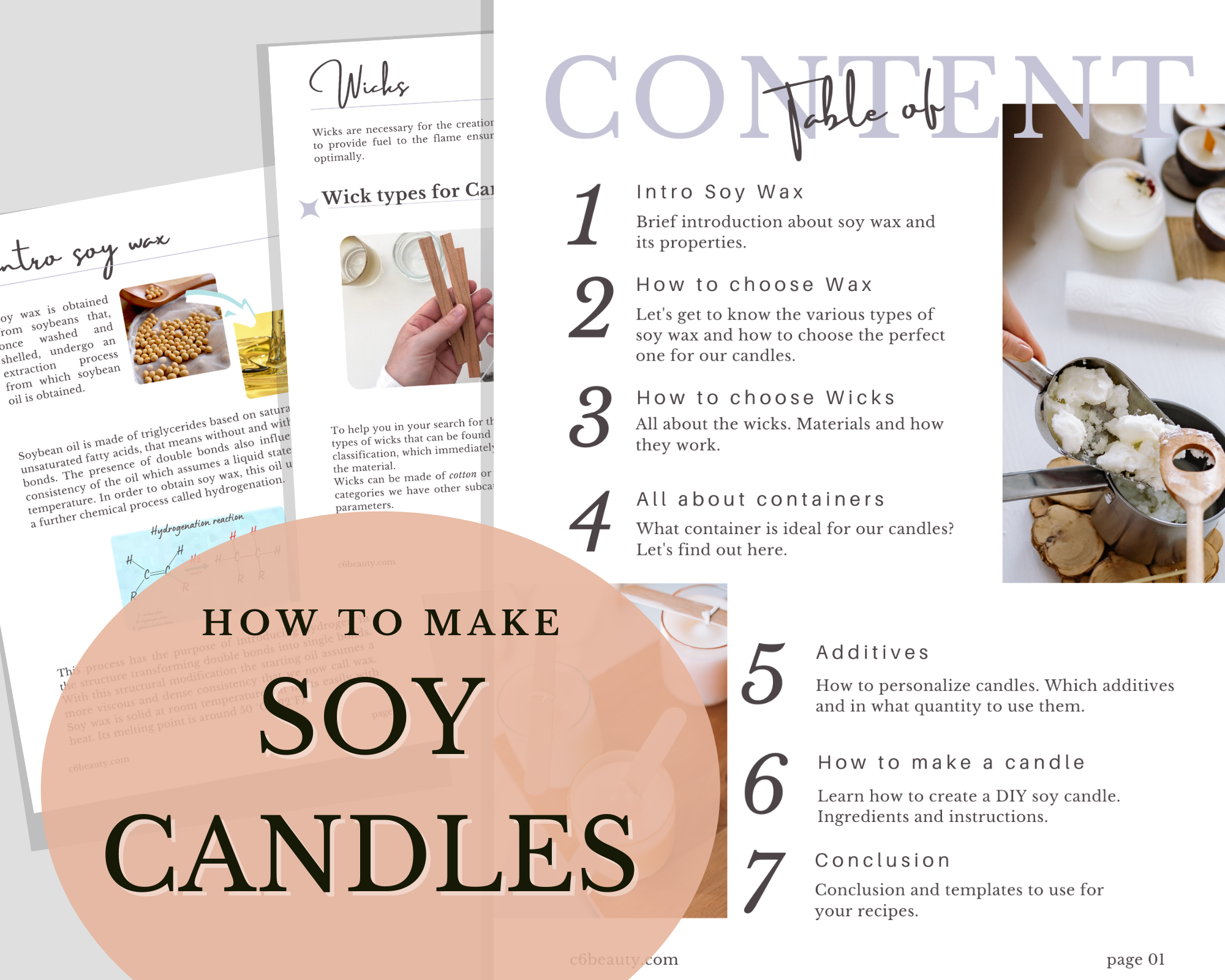 Available in days

days after you enroll

Get the guide and start making your Soy Candles
This guide is an excerpt from my Soy Candle Making Course
If you would like to explore the topic more, check out my course. The course explores from the consequences of choosing the wrong components, to a detailed tutorial describing all the steps needed to make our own candles. Also, how to aesthetically enhance a candle and how to improve our candles based on previous creations.
Check it out!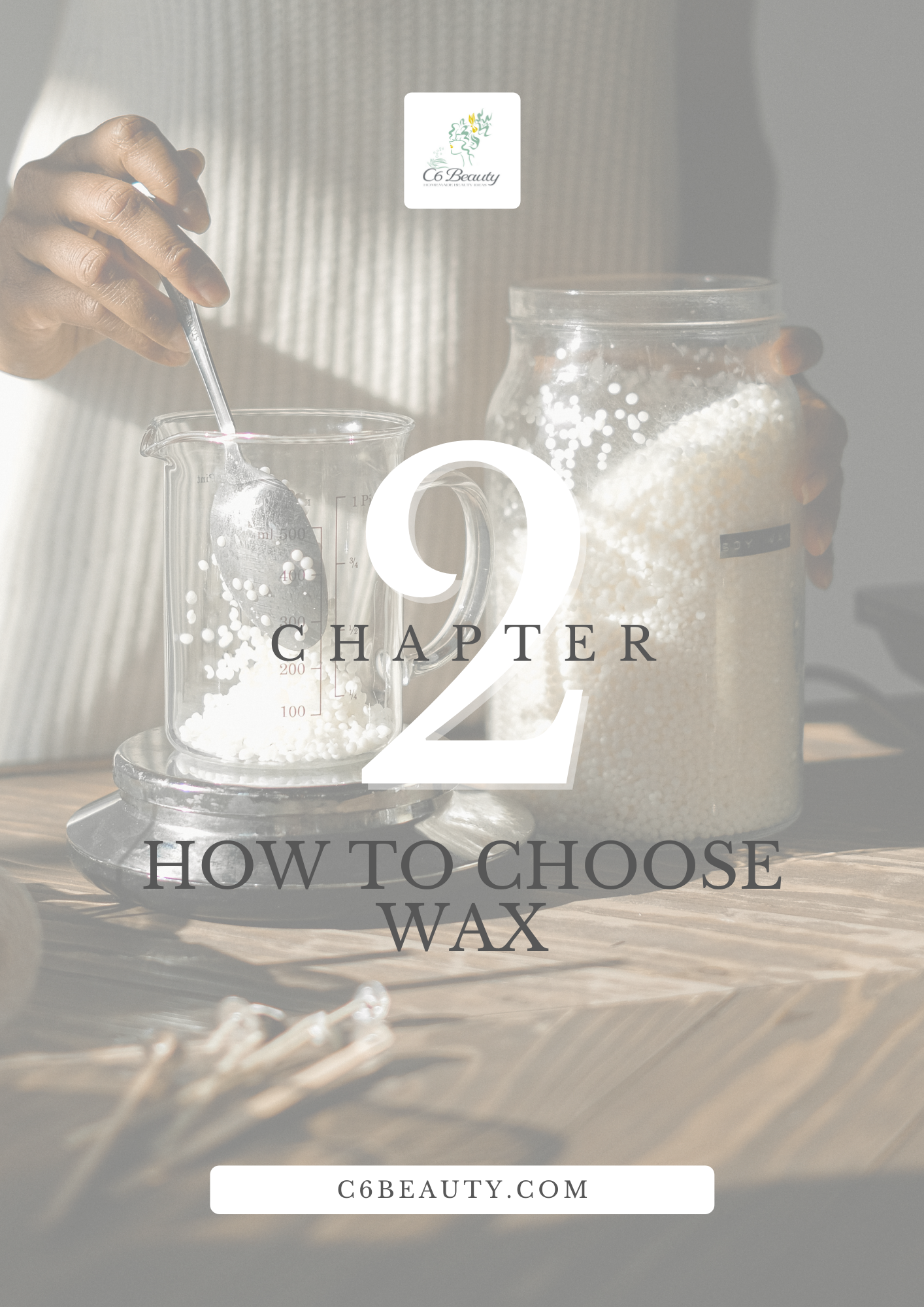 How to choose Wax
How to choose the right wax for our candle? Let's discover their properties and applications to make candles of great quality.
Candle Ingredients
Discover the importance of each individual component of a candle. From wicks to fragrances and dyes. An overview to discover their characteristics.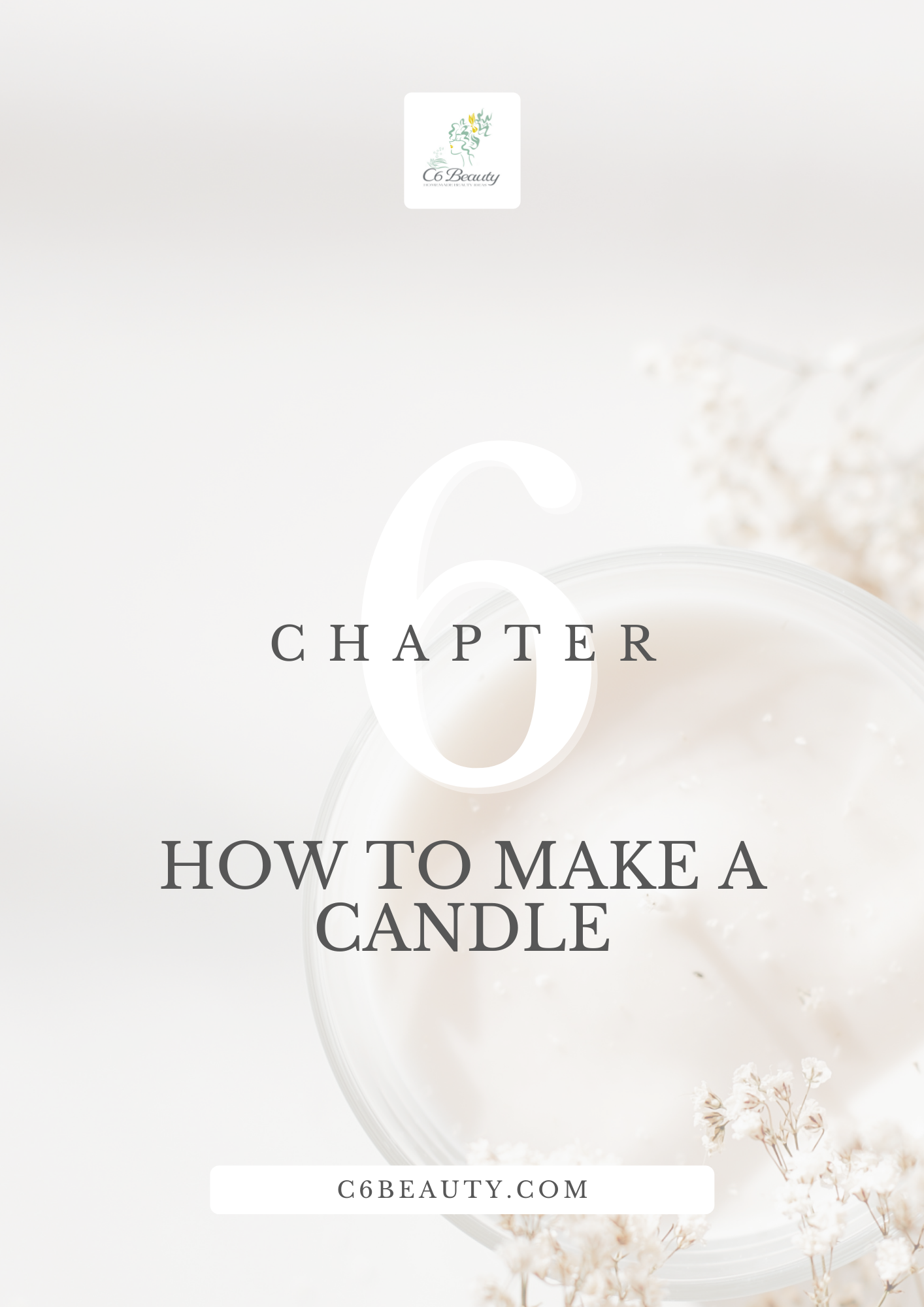 How to make Soy Candles
Learn how to make your soy candles without any leftover. How to calculate wax and additives without wasting precious ingredients.
FAQ
🌿 Who should take this guide?
The guide is designed primarily for people interested in DIY, who would like to start making their own products at home through well-organized material. The goal is to create a solid foundation from which to build DIY products in a more conscious way.
🌿 How can I get the guide? 
To download the guide you need to first complete a registration process. Just click the button "sign in" on the top right and enter your name and email. Then click on "enroll" and proceed with the purchase. Remember that it is required to create an account in order to enroll in any courses.
🌿 What If I am unhappy with the guide?
If you are unsatisfied for any reason, it's totally fine! Feel free to contact me within the first 30 days after enrolment and I will give you a full refund.
🌿 Why are the courses sold in dollars?
The school is attended and visited by students from all over the world. Setting the currency in dollars makes the monetary conversion easier and more immediate.
🌿 Is it safe to pay online?
It is safe to pay online. All credit card processing is done by third parties called Paypal or Stripe, leaders in secure credit card transactions.