Be a soap maker!
Make your own soaps!
This course is for curious people who want to make their own soaps independently through the knowledge of the whole process.
 The course helps you dive into every aspect of soap making to give you all the information you need to become a perfect soap maker!!!
Let's enjoy soap making!
With this course, you'll know:
🍃 The ingredients, their properties and how to choose them
🍃 The technical aspects of soap making such as caustic soda discount, superfat, trace and curing with the production of two simple bar soaps
🍃 How to measure the total amount of fat to be used starting from the volume of the mold
🍃 Formulating a recipe from scratch using different oils and how to calculate ingredients using two different methods
What students said..
(about its shorter beta version..)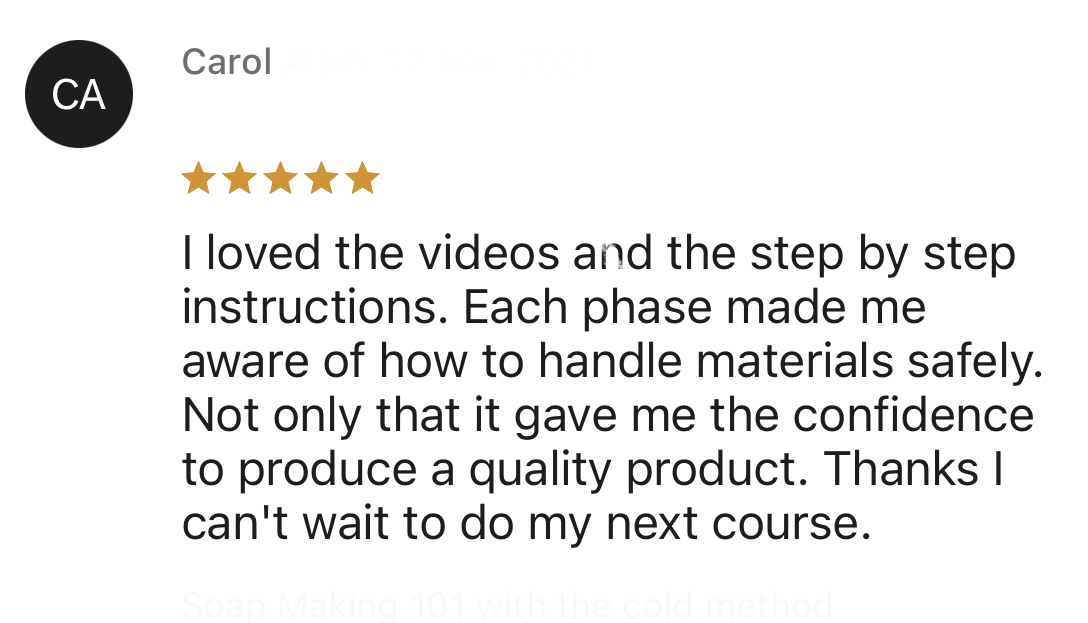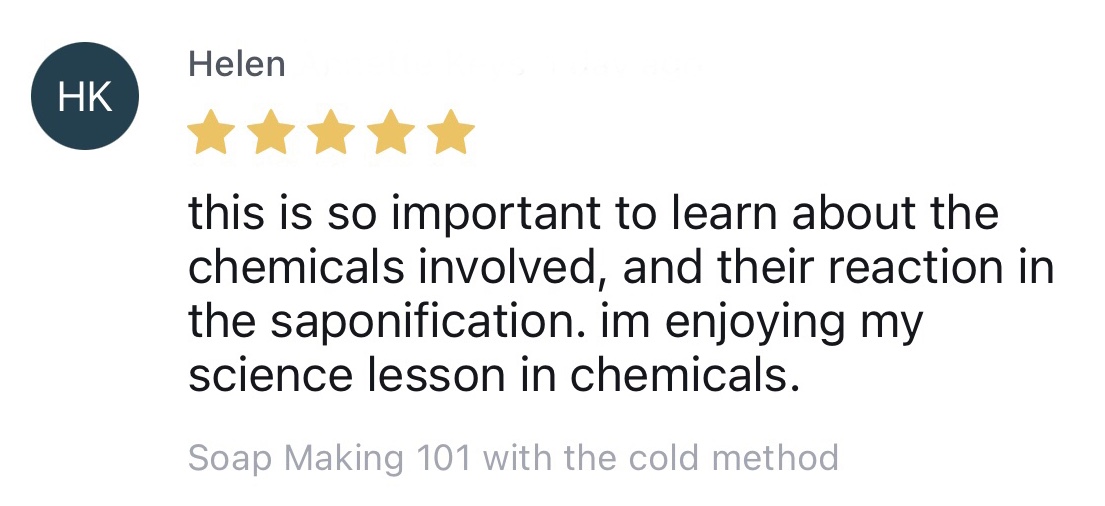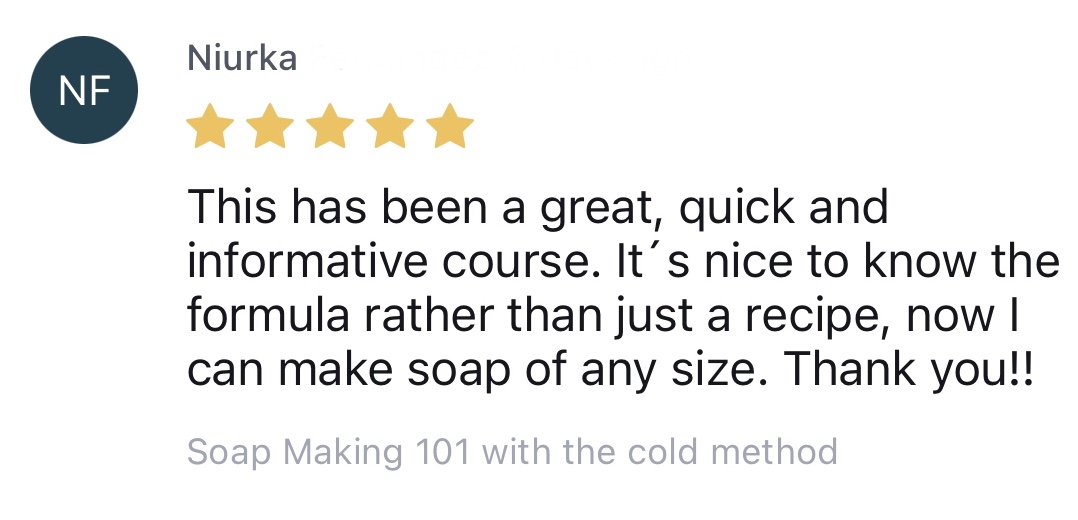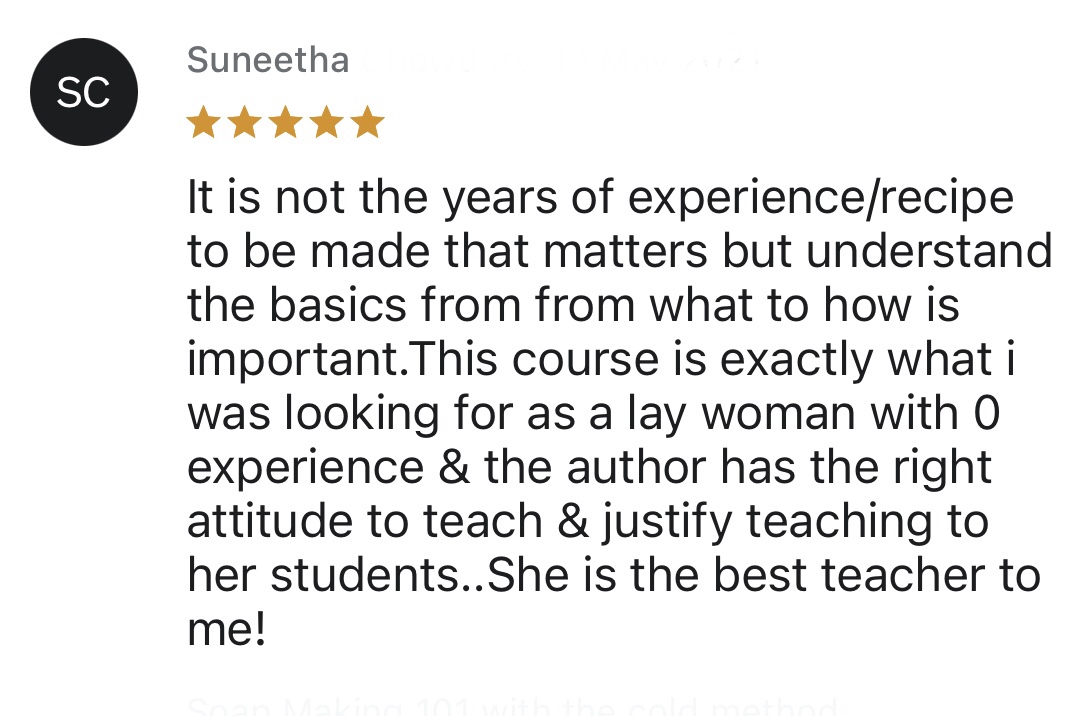 Check out our other courses
EXAMPLE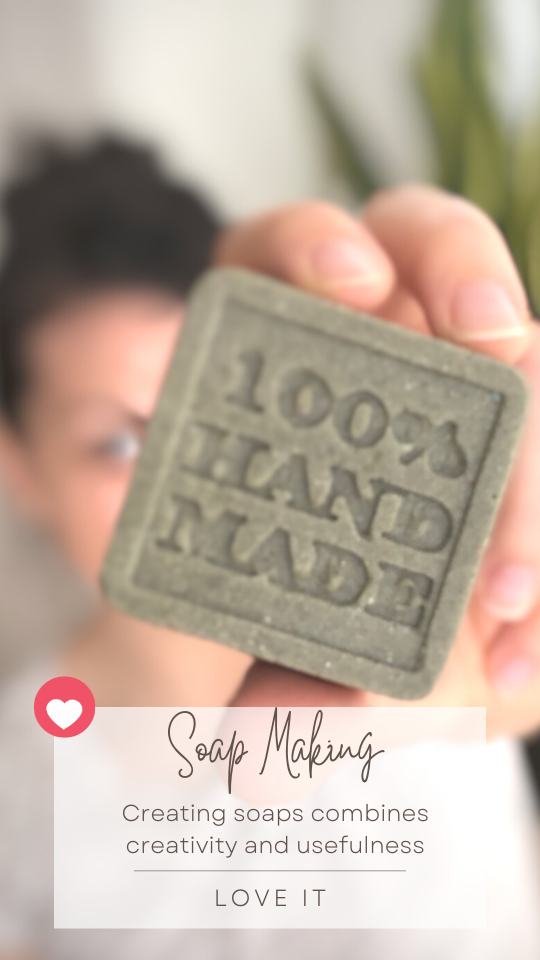 Creating soaps at home is a fantastic hobby that combines creativity and usefulness.
I started creating soaps out of need. I wanted to avoid using cheap commercial products with unknown ingredients that irritated my skin. Creating soaps made that possible. 
Knowing the steps very well, I began making soaps using my favorite ingredients suited to my needs. 
Creating soaps at home is fun and customizing them is off the world!
Get started too! :)
Gabi
FAQ
🌿 Who should take this course?
The courses are designed primarily for beginners and those who want to learn more about natural beauty products. The goal is to create a solid foundation from which to build your own products from scratch. 
🌿 How do I enroll in online courses? 
Enrolling in an online class is easy. You'll need to first complete a registration process, clicking the button "sign in" on the top right and enter your name and email. Then click on "enroll" and proceed with the purchase. Remember that it is required to create an account in order to enroll in any courses.
🌿 How long do I have access to the course? 
After enrolling, you have unlimited access to this course for as long as the school exists, including any updates or additional content. 
🌿 What If I am unhappy with the course?
If you are unsatisfied for any reason, it's totally fine! Feel free to contact me within the first 30 days after enrolment and I will give you a full refund.
🌿 Why are the courses sold in dollars?
The school is attended and visited by students from all over the world. Setting the currency in dollars makes the monetary conversion easier and more immediate.
🌿 Is it safe to pay online?
It is safe to pay online. All credit card processing is done by third parties called Paypal or Stripe, leaders in secure credit card transactions.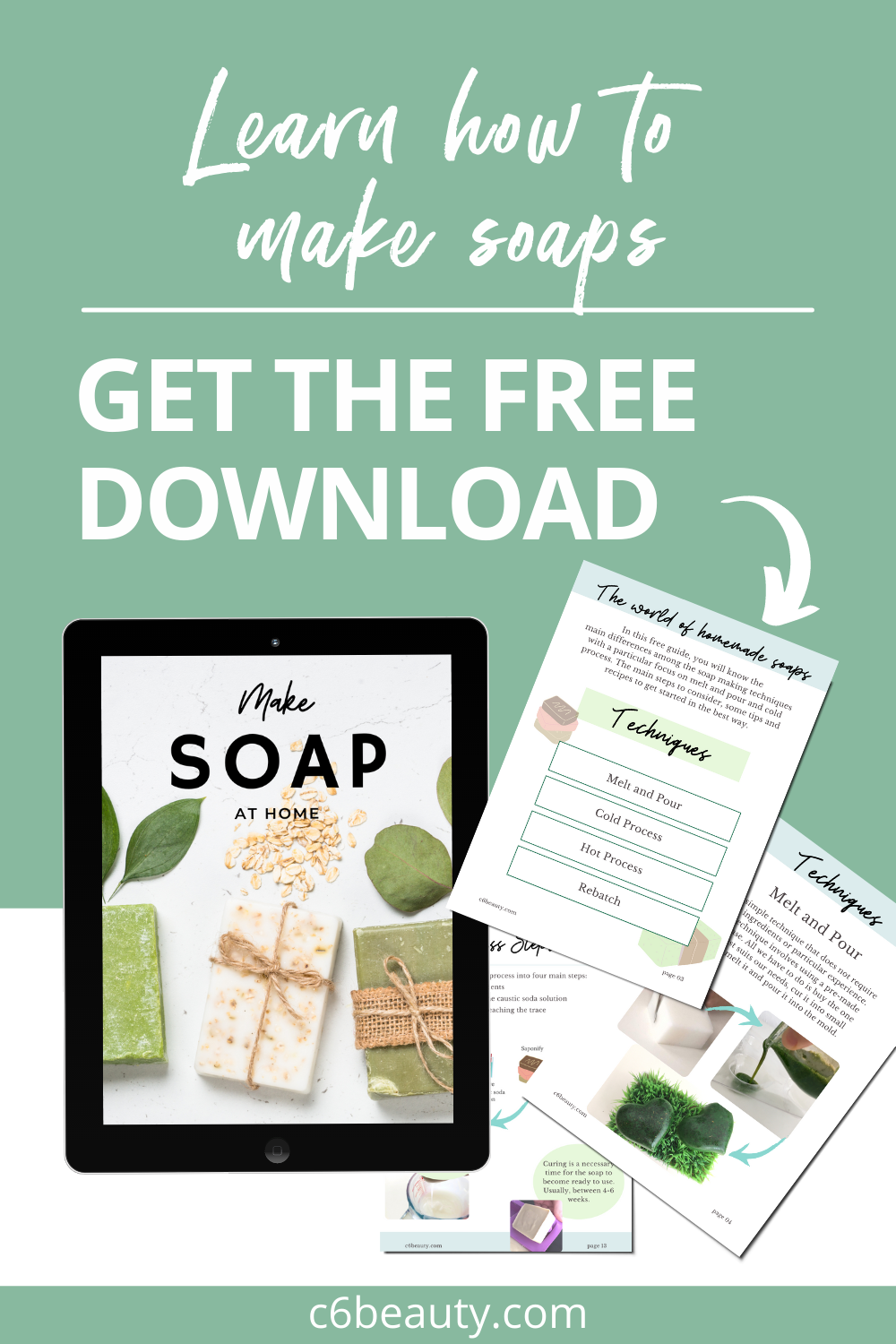 Not sure about the course? Start with my FREE guide to making soap
In my FREE guide, I'll break down the main saponification techniques, showing their features and peculiarities. The guide is intended to be a means to help you choose the method most suitable for you and to encourage you to make your first soaps following the recipes that you will find inside.
Sign up below to access your FREE guide to soap making.